Teaching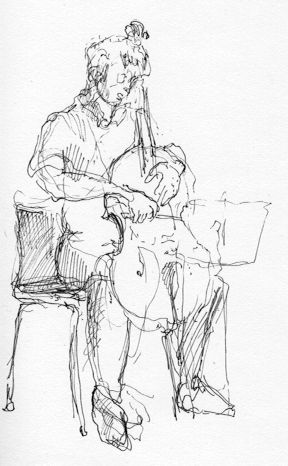 Gael has taught music in high schools, elementary schools, pre-schools, colleges, community centers, and summer camps. She is skilled at cultivating each student's creativity and natural learning path. She currently teaches private and group cello lessons at her home in the East Bay. Contact gael at (510) 548-9050 or send email to Gael@glotrans.com.
Some comments from adult students:
"What I like about Gael's teaching style is that she doesn't just teach one technique. If the student doesn't relate to a particular method, then Gael tries another. She has multiple pathways of understanding how to teach, how to relate to a student's needs and modes of learning."
Adrienne Miller
"Learning cello, I've learned so much about myself. Our time together has been so valuable. I can't thank you enough."
Belinda Pearl
"I'm not just learning cello, I'm learning to love music."
Mitsuho Yasuyo
"I have enjoyed your teaching, a good balance of humor, beauty, and hard work. Thanks so much for the introduction to the cello."
Andrew Ivers
"Thank you! It's really been a pleasure playing with and learning from you. You've made it a lot of fun and unintimidating (which is not an easy feat)."
Patricia Kreuger